Due to the coronavirus pandemic we are not currently meeting in our building. Instead, we have the following online activities:
Audio Resources:
Audio for our Sunday Sermons is available here.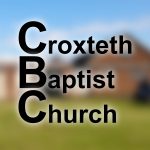 26.07.2020 - Sunday Morning Sermon

Jul 26, 2020 • 22:25
Audio for our midweek Bible Study is available here.
During lockdown we are producing a daily thought for the day Monday – Saturday, these are available here.
The above resources are available as podcasts, please see here.
Zoom Meetings:
We are meeting on Zoom for fellowship and prayer at midday on Sundays and 7pm on Wednesdays. If you would like to join these meetings, please contact us.
Young Peoples Club:
While we are unable to run our usual CBC Friday Club we are producing videos for those who would normally attend.
Resources from Other Churches:
We partner with Bethel Church Liverpool who are providing a variety of video resources:
Bethel Church Liverpool (Main Services)
Sunday Sermons, Midweek Bible Studies, Golden Thread, Conversations.