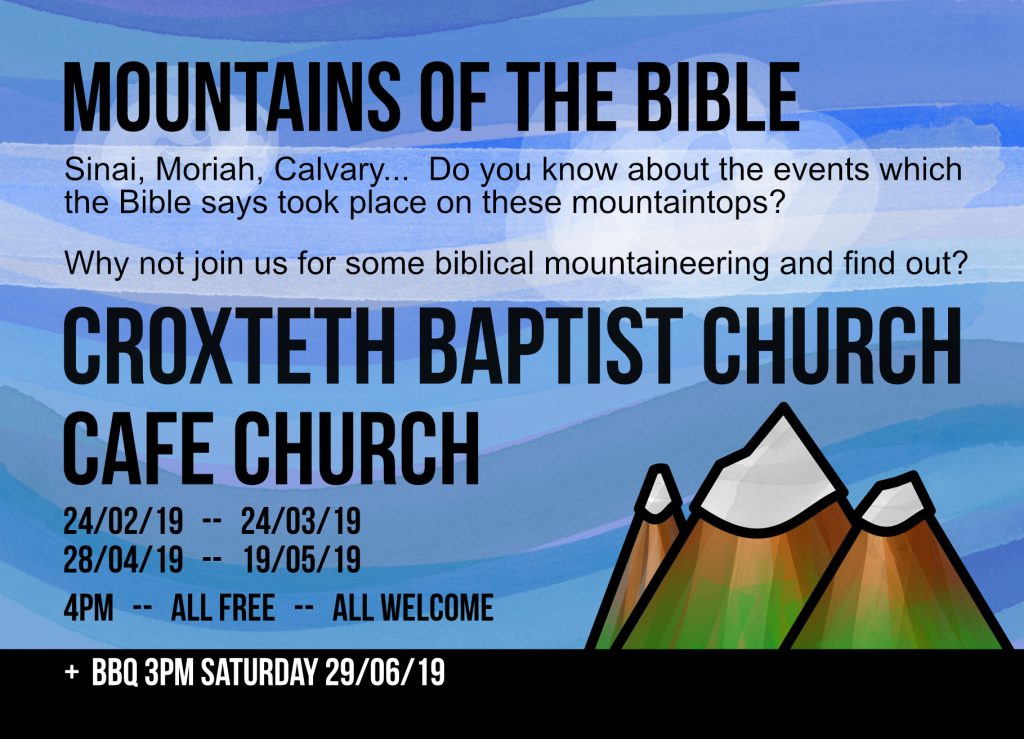 Sinai, Moriah, Calvary…
Do you know about the events which the Bible says took place on these mountaintops?
At Cafe Church for the next few months we will be looking at events which the Bible tells us took place on various mountains.
These are real events, which took place at real locations and impact our lives today.
Activities will be provided for all ages, so please feel free to bring your children.
So why not join us for coffee and cake as we embark on some Biblical mountaineering!
During these 'cafe church' meetings, we will meet around tea and coffee to listen to a short presentation and discuss together.
If you would like to listen to any of the talks from this series then you can find them here.
To view our Cafe Church page click here.